Время от времени нам нужно отвлечься от всего — ну, по крайней мере, от всего, кроме наших увлечений. Все больше и больше людей стремятся совместить туризм с хобби, чтобы удвоить удовольствие. В то время как некоторых из нас привлекают те виды хобби, на которых делают акцент в своих романах многие писатели уютных тайн, другие ищут острых ощущений, занимаясь хобби, связанными с рискованными приключениями, или ищут необычное и экзотическое.
Если ваше хобби — наблюдать за проплывающими мимо вас в океане акулами, исследовать места, где якобы водятся привидения, преследовать бури, выслеживать убийц, посещать поля сражений, пугаться орудий пыток, исследовать замки, бродить по местам захоронений, искать места съемок или посещать захудалые улочки мира, то для вас найдется свой вид туризма, и он наверняка есть в этом списке.
10

Акулий туризм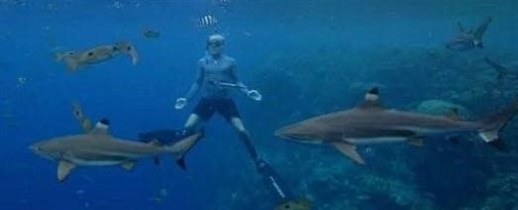 Акулий туризм стал популярным у берегов Кейп-Кода в Массачусетсе, поскольку все больше и больше чартерных лодок соревнуются между собой, предлагая туристам шанс полюбоваться на большую белую акулу вблизи и лично, что гарантированно приведет их в восторг. Наблюдение за акулами добавилось к уже устоявшимся морским туристическим развлечениям — наблюдению за китами и тюленями.
Во время экскурсии в сентябре 2021 года два новичка в акульем туризме, строительный мастер Майкл Симард и его партнер Пенни Антоноглоу, инженер-строитель, нашли этот опыт захватывающим. «Это действительно внушает благоговение, — восторгается Симард, добавляя: — Я и не подозревал, насколько они грациозны. Это заставляет задуматься о том, что это их стихия, а мы просто разделяем ее с ними».
Местные операторы чартерных лодок успешно трансформировали негативный фактор — нападения акул на людей — в позитивный, поскольку общественность начала, хотя и «неуверенно», ценить возможность исследовать воды в поисках акул. Акульему туризму не мешает существование некоммерческой организации The Atlantic White Shark Conservancy и ее обновленного Центра акул, где представлены результаты исследований местных акул, а также наличие торговцев, продающих товары, связанные с акулами, такие как украшения, наклейки и одежда. Пляжи также привлекают посетителей, в том числе таких туристов-акул, как Симар и Антоноглу.
Не все местные жители так же увлечены акульим туризмом, как приезжие туристы. Помимо повышения квалификации и оснащения спасателей, существует спрос на «проактивные меры безопасности в отношении акул, такие как подводное обнаружение, наземные системы предупреждения и наблюдение с помощью дронов», — говорит репортер Associated Press Филип Марсело, добавляя, что тем временем «местные серферы стали вооружаться средствами защиты от акул, включая персональные устройства, излучающие электрические поля, которые якобы отпугивают акул, но не причиняют им вреда».
Несмотря на стоимость чартерных туров, которая колеблется от 1 600 до 2 500 долларов за шестиместную лодку, акульему туризму, похоже, не грозит скорое исчезновение.
9

Туризм с привидениями
Согласно статье на сайте Washington.org, вы можете посетить исторический Джорджтаун, где находится внешняя лестница, показанная в фильме «Экзорцист», историческое кладбище Оук-Хилл и дореволюционный Старый Каменный дом, а также другие места.
Через дорогу от Белого дома вы можете посетить парк Лафайет, где экскурсоводы расскажут вам истории о заговорах, «преступлениях на почве страсти», дуэлях и убийствах, каждое из которых якобы привело к появлению привидения. От этих жутких историй у вас, скорее всего, волосы встанут дыбом.
Сам особняк исполнительной власти может быть запрещен, но экскурсия по Капитолийскому холму предупредит вас об опасностях законодательной борьбы, познакомит с «танцующими статуями» в Статуарном зале и с таинственным котом, который, как говорят, связан с процессом по делу о заговоре Линкольна. Существует множество других туров с привидениями, причем не только в Вашингтоне, но и в других городах страны и мира, поэтому можно с уверенностью сказать, что туризм с привидениями вряд ли исчезнет.
8

Штормовой туризм
Из окон гостиницы, расположенной в Тофино, Британская Колумбия, Канада, на побережье Тихого океана, открывается вид на океан, который чист до самой Японии. Окружающая обстановка подвержена сильным, «бьющим» погодным воздействиям, и в каждом номере гостиницы, помимо камина и вида на океан, есть шкаф, в котором хранится «полный комплект для шторма — дождевые сликеры и ботинки, подобранные по размеру для каждого гостя» — идеальный вариант для изучения угрожающей погоды. Когда-то этот район мог быть подвержен сезонному туризму, но для туристов-погодников, как отмечает МакДиармид, «межсезонья больше нет».
7

Туризм по настоящим преступлениям
Соединенные Штаты также предлагают много интересного для любителей американских телесериалов о настоящих преступлениях. В Лос-Анджелесе, штат Калифорния, туристы, совершившие настоящее преступление, могут посетить места, где раньше топали или преследовали Чарльз Мэнсон и его «семья». Серийный убийца, известный как «Аксман», является одной из главных достопримечательностей Нового Орлеана, где он раскалывал головы своим жертвам, врываясь в их дома. Милуоки, штат Висконсин, знаменит своим пивом и печально известен своим серийным убийцей-каннибалом Джеффри Дамером. Туристы могут прогуляться, так сказать, в его обуви, или, если им больше нравится, они могут пройтись по земле убийственных банд Нью-Йорка 19 века.
Не отставая от Большого яблока, Чикаго, «Город ветров», предлагает автобусные туры по несчастным охотничьим угодьям садиста Г. Х. Холмса. Среди других возможностей — туры по местам скитаний Теда Банди вокруг Капитолийского холма в Сиэтле, штат Вашингтон, и Музей смерти в Голливуде, штат Калифорния.
6

Полевой туризм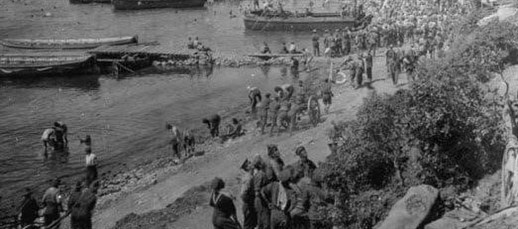 В его диссертации рассматриваются четыре исторических поля сражений Соединенного Королевства, в частности, Гастингс (1066), Баннокберн (1314), Босворт (1485) и Куллоден (1746), а также Западный фронт Первой мировой войны во Франции и Бельгии. Он хотел бы знать, что эти четыре британских места «значат» для туристов, которые их посещают, и как реальный фронт соотносится с впечатлениями его посетителей?
Коммерциализация мест сражений, по его мнению, снижает «висцеральный… опыт» посетителей, а «горе», которое посетители ассоциируют с фронтом, «затмевает» его «более глубокие смыслы», под которыми он подразумевает, по-видимому, его «исторические, культурные, националистические и моральные» элементы. Короче говоря, коммерциализация уничтожила эмоциональное воздействие таких мест, в то время как поля сражений, не подвергшиеся коммерциализации, сохранили большую часть своей необработанной эмоциональной силы.
5

Пыточный туризм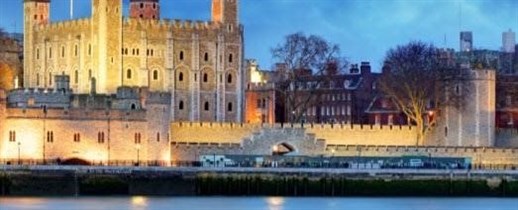 Если пытки вызывают у вас восторг, добавьте в свой маршрут другие аутентичные места: Музей средневековых преступлений в Ротенберге, Германия, с его «орудиями наказания и казни»; Дом Форте де Рейньяк на юго-западе Франции с его «60 орудиями пыток», включая железную деву; крепость Гравенстин в Бельгии, где хранятся пальцевые винты и экспонаты для пыток водяной доской. Любой турист, приехавший на пытки, наверняка согласится с замечанием Гекльберри Финна о том, что «люди могут быть ужасно жестоки друг к другу».
4

Туризм в замке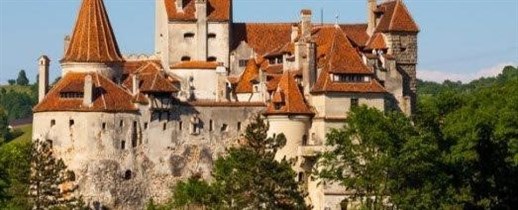 Одним из укреплений, привлекающих внимание туристов, является замок Бран, который более известен под прозвищем «замок Дракулы». Расположенный в Трансильвании, регионе Румынии, замок с бледно-серыми каменными стенами возвышается над фонтаном скал на лесистой стороне горы с видом на зеленые поля, высокие холмы и вечнозеленые деревья. Этот вид вызывает ощущение величия и истории; в его тени турист может почувствовать, что он стоит в присутствии величественного человека.
Снаружи посетители видят внутренний двор замка и окружающие его надземные коридоры, лестницы, стены и крыши. При входе в замок посетителей встречает ряд фотографических портретов: изображения владельцев замка, начиная с позднего средневековья и до начала 20-го века. В экспозиции на румынском и английском языках рассказывается об истории замка, начиная с 1400 года.
Крутые лестницы ведут на верхние этажи, и туристы видят арочные двери из грубых деревянных досок, а войдя в апартаменты и комнаты замка, их взору предстает богато украшенная резная мебель, отделанные камнем камины, гобелены в рамах, люстры, картины и множество других декоративных, художественных и утилитарных предметов.
Когда кажется, что вершина достигнута, впереди еще больше лестничных пролетов, еще больше этажей, еще больше комнат, еще больше экспонатов, еще больше артефактов, еще больше сюрпризов: изысканная мебель, доспехи, щиты, булавы, копья, мечи и ножи, платья и наряды лордов.
Однако не все так гламурно и красиво: есть еще дыба, железная дева, деревянный стул, спинка, сиденье и бока которого оснащены рядами больших острых шипов, и другие орудия пыток, не менее ужасные для созерцания.
Сам Дракула — единственный экспонат, который туристы не найдут в замке. Несмотря на свое прозвище, замок Дракулы никогда не ассоциировался с Князем тьмы. Как отмечает Дункан Лайт в своей книге «Темный туризм: Practice and Interpretation, «замок Дракулы … никогда не существовал вне воображения [Брэма] Стокера», и, на самом деле, ассоциация между вампиром и замком Бран — это не то, что поощряется румынским правительством. Тем не менее, это прекрасное место для посещения, даже если Дракула никогда там не жил.
Существуют десятки экскурсий по Версальскому дворцу. Согласно сайту Viator, дворец прошел долгий путь от своего скромного начала в качестве «охотничьего домика»; сегодня в нем «700 комнат с фресками на потолках и резьбой», а также Версальские сады, «которые изобилуют геометрически выверенными дорожками и фонтанами». Красота и величие дворца не поддаются описанию; чтобы поверить, его нужно увидеть. Многие туристы согласятся, что «ни один визит во Францию не может быть полным, если не испытать его великолепие».
К счастью, недорогие экскурсии позволяют посетителям осмотреть дворец и его окрестности. Одна из них посвящена осмотру садов и знакомит посетителей с бывшим жителем дворца, королем Людовиком XIV. Второй тур проводит посетителей внутрь дворца, где они могут полюбоваться роскошными комнатами «игровой площадки французских монархов». Третий вариант включает в себя экскурсию по садам дома Клода Моне в соседнем Живерни, которые вдохновили художника на создание многих импрессионистических картин. Среди других возможностей: экскурсии в небольших группах; пешеходные экскурсии; велосипедные экскурсии; автобусные экскурсии; экскурсии на поезде; «доступ в Гамлет королевы»; и «факультативное шоу фонтанов».
Многие туры доступны по цене, но некоторые из них более дорогостоящие. Самая дорогая из них, которая предусматривает 8-12-часовую экскурсию в Версаль и Живерни, проводится на лимузине с шофером и включает воду в бутылках и обед в ресторане, заранее выбранном группой, которая может насчитывать до четырех человек.
3

Кладбищенский туризм
В Новом Орлеане, штат Луизиана, или «Большом Легком», как его больше любят называть, туристы-кладбищенцы часто посещают кладбище Сент-Луис № 1, чтобы совершить «познавательную прогулку» по кладбищу, а затем осмотреть музей с привидениями, часовню при морге и другие достопримечательности. Согласно U. S. News & World Report, кладбище является домом, так сказать, «знаменитой городской королевы вуду Мари Лаво».
На этом же кладбище находится могила борца за гражданские права Гомера Плесси, которая в будущем станет «местом упокоения Николаса Кейджа». Другие экскурсии по кладбищу № 1 Сент-Луиса и другим местным кладбищам посвящены джазу, архитектуре могил, призракам (конечно же), истории кладбища, вуду, «надземным методам захоронения…». . . . [и] проституции, политике и новоорлеанскому фольклору». В смерти, как и в жизни, есть что-то, кажется, для каждого.
Право быть самым посещаемым кладбищем мира принадлежит Пэр-Лашез, парку площадью 100 акров на северо-востоке Парижа, Франция. Его 70 000 могил делают его крупнейшим городским кладбищем. Известное как своей историей, так и красотой, оно было открыто в 1804 году, но в то время располагалось на окраине города, чтобы предотвратить «возможность распространения болезней с других переполненных кладбищ», говорится в статье на радио Канадской вещательной корпорации (CBC).
Наполеон Бонапарт применил свои маркетинговые навыки в продвижении кладбища, переместив на новое кладбище останки жены Генриха III Элеоноры Прованской, поэта Жана де ла Фонтена и драматурга Жана-Батиста Поклена (более известного как Мольер). Как отмечается в статье на радио CBC, «вскоре после этого Пер-Лашез стал местом, где стоит побывать».
С тех пор многие другие знаменитости из всех слоев общества выбрали Пер-Лашез местом своего последнего упокоения. Среди них композитор Фредерик Шопен, за вычетом его сердца, которое покоится в Польше, оперная певица Мария Каллас, певица и исполнительница кабаре Эдит Пиаф и артист пантомимы Марсель Марсо. Несколько похороненных не являются французами. Один из них, писатель Оскар Уайльд, был ирландцем, другой, рок-звезда Джим Моррисон, — американцем. Нетрудно понять, почему так много туристов приезжает в Пер-Лашез.
2

Кинотуризм

По данным Forbes, в 2019 году киноиндустрия заработала 101 миллиард долларов США по всему миру. Очевидно, что такой доход предполагает наличие огромной международной базы поклонников, часть из которых являются как кинотуристами, так и кинозрителями.

Многие места съемок привлекают туристов, включая, помимо самого Лос-Анджелеса, практически все места, где снимались популярные фильмы. Новая Зеландия не является исключением. Как отмечает Джаред Коуэн в статье журнала Los Angeles Magazine, «многие аналитики приписывают Новой Зеландии места съемок трилогии «Властелин колец», благодаря которым кинотуризм вошел в моду». Компании с удовольствием предлагают туры, начиная от полудневного тура за $139 до четырнадцатидневного за $5,100, но для экономных путешественников «фанаты могут бесплатно посетить некоторые из своих любимых мест съемок», особенно если эти места находятся в городе мишуры.

Дом, который появился в фильме «Отец невесты» (1991) со Стивом Мартином и Дайан Китон в главных ролях, «стал самостоятельной достопримечательностью», отмечается в статье, как и магазин Cassell's Music, который был показан в фильме «Мир Уэйна» (1992) с Майком Майерсом и Даной Карви. Eckhart Auto Body, известный по фильму 2002 года Punch-Drunk Love с Адамом Сэндлером и Эмили Уотсон в главных ролях, также является излюбленным местом кинотуристов, как и дом Craftsman, который появляется в фильме Neighbors (2014) с Сетом Роджерсом и Заком Эфроном в главных ролях.

Епископальная церковь Вознесения, место съемок фильма «Туман» (1980) с Эдриенн Барбо и Джейми Ли Кертис в главных ролях; дом, в котором снимался Марти Макфлай в фильме «Назад в будущее» (1985) с Майклом Джей Фоксом; дом Нэнси Томпсон в фильме «Кошмар на улице Вязов» (1984) с Хизер Лангенкемп, Джоном Саксоном и Робертом Энглундом — все эти места остаются горячими точками для кинотуристов.

Множество других мест съемок являются популярным местом для бюджетных кинотуристов, но многие из них являются частной собственностью, и от посетителей ожидается уважение к правам владельцев и напоминание: пожалуйста, не ешьте маргаритки!
1

Туризм в трущобах
С тех первых дней туризм в трущобы распространился на многие другие города, включая «темные переулки и гофрированные лачуги трущоб» Дхарави в Мумбаи, Индия; «расово сегрегированные районы» южноафриканских поселков; возвышающиеся лабиринты горных фавел в Рио-де-Жанейро и других городах Бразилии; и многие другие подобные места бедности и отчаяния, такие как кладбищенские трущобы (и другие) в городе Манила, столице Филиппин.
Одни осуждают туризм в трущобы как надменное и презрительное получение удовольствия от несчастья других, как форму предосудительной злорадства, основанной на привилегированности. Другие защищают такие прогулки, утверждая, что они повышают осведомленность «имущих», которые в противном случае могли бы остаться в неведении относительно бедственного положения «неимущих». Кроме того, туризм в трущобы может открыть привилегированным людям возможность оказать значимую помощь обездоленным. Лучше знать, чем игнорировать, добавляют сторонники, а еще лучше — помогать.